aviation summer camps 2021
the aviation museum of kentucky, hosted by bwg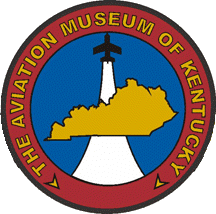 There are no other upcoming events planned at BWG at this time. Check back at a later date for other events on our airfield. See below events for Bowling Green, Kentucky:
Other Bowling Green Events
4Yoga virtual yoga classes
Hosted by the pots place gallery and studio
car-toon creatures, kustom kars and corvettes
The National Corvette Museum has teamed up with Tom Peters, retired Director of Exterior Design for the 8th Generation Stingray Corvette, to put together a new exhibit: Car-toon Creatures, Kustom Kars and Corvettes: The Art and Influence of Ed "Big Daddy" Roth.
"Ed Roth was one of Tom's biggest artistic influences growing up," said Bob Bubnis, museum historical media coordinator and lead curator of this exhibit. "Back in the 1950s and '60s, kids who liked cars bought hot rod magazines along with t-shirts, models, stickers and toys from Roth Studios. They featured caricatures of cars with giant smoking slicks and fire coming out of the exhaust, with blown engines and cartoon monsters at the wheel. … The most notable one was Rat Fink, who will serve as the mascot throughout this exhibit."
The museum is bringing in cars from builders who were inspired by Ed Roth, such as the Iron Orchid built by Dave Shuten, Gary Reid's Bubble Ray Corvette and a Rat Rod. This part of the exhibit showcases the personal takes enthusiasts have had on Roth's work.
The exhibit will feature other surprises along the way, with the tour ending featuring a re-creation of Tom's studio at the GM Tech Center, along with one of the Corvettes he designed from the Transformers movies. To face off with that Corvette, we're also going to have a special car on loan from Galpin Auto Sports–their new Galpin Ford GTR1 supercar. The cars, together, dramatically show how Ed Roth influenced the automotive world as a whole.