hosted by aviation heritage park at bwg airport
When: August 28 from 5:00PM CDT – 10:00PM CDT
Where: BWG Airport, 1000 Woodhurst Drive, Bowling Green, KY 
See you August 28, 2021 for the biggest Hangar Party ever! Let Freedom Ring is this year's theme. You know your family won't want to miss AHP's annual Hangar Party.
Your ticket is ALL-INCLUSIVE giving you full access to a barbecue dinner, free drinks (including adult beverages), aircraft displays, and local favorite Bueler's Day Off.
The highlight of the 2021 Hangar Party will be honoring Bowling Green native Col. Arthur (Mac) Reynolds. Colonel Reynolds was assigned duties with HMX-1 in 1999 and held the title of the Presidential Helicopter Pilot, serving three presidents: Reagan, George W. Bush, Clinton and one vice-president: George H.W. Bush.
Party gates open at 5:00 PM. Tickets will be available here in August 2021 (using credit card) and at Ford's Furniture, Nat's Outdoor Sports, Chuck's Liquor on Three Springs Road, and Barbara Stewart Interiors (cash purchase only). Tickets are $40/adults, $15/children six-12, five and under are free.
uh-1H Huey helicopter rides
When: August 27- 3:00PM-7:00PM, August 28- 9:00AM-7:00PM, August 29- 9:00AM-7:00PM
Where: BWG Airport, 1000 Woodhurst Drive, Bowling Green, KY 
Info: https://friendsofarmyaviation.org/foaa-event/bowling-green-ride-event-2/
In addition to the Hangar Party on August 28, come and join Friends of Army Aviation at the airport August 27-29!
FOAA will be offering rides in the UH-1H Huey helicopter. It is an experience like no other. We specialize in happy faces and big smiles so you won't be disappointed.
All minors under the age of 16 must accompanied on the ride by a parent or guardian. Children 16-17 may ride alone with a parent or guardian written permission.
Online Tickets — Tickets are good for 1 ride on 1 day of this multiday event either August 27, 28, or 29.  Plan on being at the event by 2 pm – in case we have more people than we can fly during daylight.  Although flying in a Huey at sunset would be awesome, we must complete all lifts by sunset so be sure to get there early.  By purchasing a ticket online, we will save you a seat but we encourage you to show up by 2 pm so your wait will be less.
Check flight times – Once you have your wristband and know your flight color, you can now check to see what time your flight will be taking off. If you decide to leave the site, we recommend you return no later than 1 hour prior to your flight time so you can get your Safety Briefing.
This event is solely the responsibility of Friends of Army Aviation, and is not associated with Aviation Heritage Park. 
There are no other upcoming events planned at BWG at this time. Check back at a later date for other events on our airfield. See below events for Bowling Green, Kentucky:
Other Bowling Green Area Events
warren county public library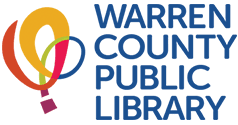 4Yoga virtual yoga classes
Hosted by the pots place gallery and studio
The Downtown Redevelopment Authority continues the annual Concerts in the Park series brought to you by BB&T. Friday evenings in June, July, August and September, bands will perform in Circus Square Park in the heart of Bowling Green starting at 7pm. Food and vendors start at 6pm. Bring a blanket or a chair and come downtown with the family or a friend to enjoy the summer with a smile in beautiful downtown Bowling Green! For more information call 270-935-9905 or visit https://www.downtownbg.org/.