Other Bowling Green Area Events
Satisfy your need for excitement at AHP's Open Cockpit – Saturday, Oct. 15, 10 am -2 pm, sponsored by PPG.
AHP welcomes the public to have an up-close look at all the park warbirds. The cockpits will be open on all eight of the static displays for you to check out the perfectly restored interiors. Each will have a knowledgeable docent on hand discussing the aircraft and telling the stories of the pilots. Guest docents will include Brigadier General Dan Cherry, pilot of Phantom 550 and Sgt Patrick O'Leary, a former crew chief for HMX1.
Viewing platforms will be available for all the park aircraft. From this vantage, park visitors can look inside Marine One, the Panther, Shooting Star, Phantom 550, Aardvark, the UH1, all owned (and regulated) by governmental agencies. Interested visitors may get into the Talon- flown by every astronaut who walked on the moon. The T-38 is owned by Warren County/Aviation Heritage Park.
Get the camera ready when you climb up to see the Northrup T-38 Talon. You are invited to not only look but climb into the seat. The NASA trainer, honoring local astronaut Terry Wilcutt, was flown by all the astronauts who have ever walked on the moon. Additionally, the pilots who have been in its seat include all 6 Mercury missions through 1963, the 10 Gemini missions, and the Apollo program.
Chaney's Ice Cream and Cassady's Real Smoke BBQ will be serving deliciousness on-site during the event.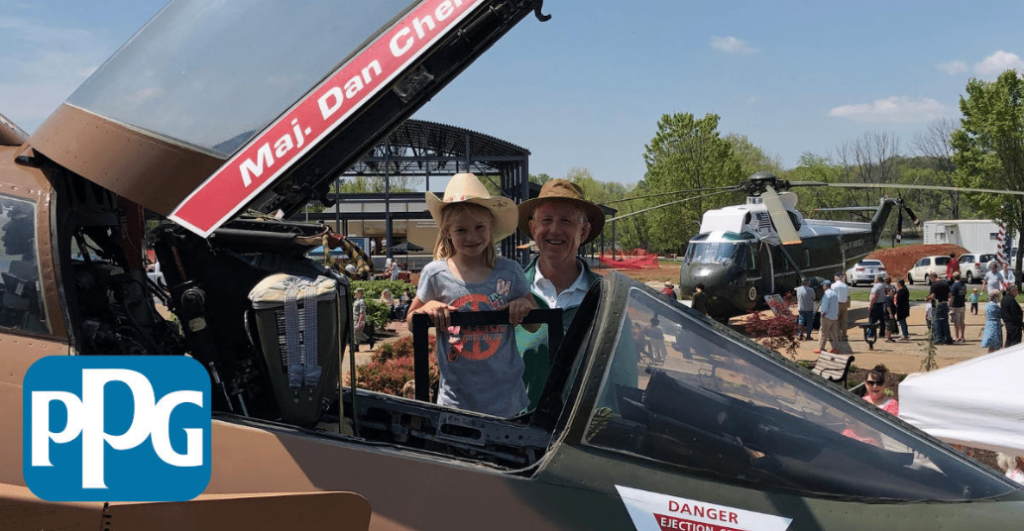 blockbusters at the ballpark
@ bowling green ball park
Blockbusters at the Ballpark features a "blockbuster" movie shown at the Bowling Green Ballpark! There is no admission fee, although donations are accepted.

Saturday, August 13: Showing "Spider-man: No Way Home"

Saturday, October 22: Showing "Disney's Cruella"
Children will have access to the playground area and carousel before the movie begins. The outfield will be available for playing Frisbee and tossing a football around before the movie. The concession stands will be open for families to purchase food. People will have their choice of seating or may bring a blanket to sit on in the outfield (no chairs, please) 
Blockbusters at the Ballpark is Community Education's major fundraiser to support programs that benefit our community. Such programs include before- and after-school programs that provide child care to about 1,000 local children of working parents; Teen Angel, which provides Christmas assistance to needy teenagers in school; enrichment opportunities for adults; summer activities for children, and much, much more.

Absolutely 100 percent of the money raised will stay in Warren County and will be used for local programs.